RESEARCH UNIQUELY FOCUSED ON THE HEALTH OF THE MILITARY CHILD
We seek to advance knowledge on the health of military connected children and to train future military physician-researchers. We are the only research group uniquely positioned and strategically focused on the health of the military child.
Today's military connected child is unique in many ways. It has been engaged in the longest sustained conflict in the nation's history resulting in increased deployment and injuries. The research group seeks to understand how the unique experiences growing up in this military environment impacts the health and welfare of today's military children. Understanding the impact on children is crucial to active duty force readiness today as well as the future force readiness of our military as today's military children are estimated to comprise up to 30% of our future military service-members.
UNDERSTANDING THE IMPACT ON CHILDREN IS CRUCIAL TO ACTIVE DUTY FORCE READINESS TODAY AS WELL AS THE FUTURE FORCE READINESS OF OUR MILITARY AS TODAY'S MILITARY CHILDREN ARE ESTIMATED TO COMPRISE UP TO 30% OF OUR FUTURE MILITARY SERVICE-MEMBERS.
The Clinical Research Division engages in any combination of clinical, translational, epidemiological, health services, clinical outcomes, comparative effectiveness, and medical adversomics research. One of our primary sources of data is the Military Health System database, the largest and most comprehensive collection of medical and surgical data available in the United States. We can link disparate sources of military data together such as deployment, health claims, laboratory, and child and family services data to explore the interplay of these factors in greater depth. With over 100 publications and research abstracts, we are the subject matter experts in medical research using the Military Health System's database and we are active collaborators. Research collaborations have included partnerships with faculty from Georgetown University School of Medicine, University of Maryland School of Social Work, Madigan Army Medical Center, Tripler Army Medical Center, Walter Reed Military Medical Center, Naval Medical Center Portsmouth, National Institutes of Health, University of Virginia, USAID, Honduran Department of Health and the Johns Hopkins Medical Center.
A FEW OF OUR PARTNERS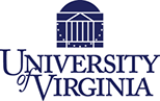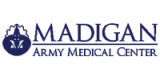 We have dual core missions: advancing knowledge on the health of military connected children and the training of future military physician-researchers with our active mentorship program. The majority of our projects are those initiated by medical students, residents, fellows, and junior staff. Mentored trainees have won numerous local and national research awards. We have mentored USU students on Capstone projects, as well as having mentored many other students on research projects prior to the implementation of the Capstone elective.
In addition to these core missions, we have a goal of helping collaborators and military institutions with a less established research infrastructure to build their research capacity. The clinical research group also provides assistance to faculty who are interested in research but unfamiliar with the data sources or advanced statistical methods, and are slowly working towards the development of independent research programs at military medical institutions around the country.
We will continue to seek to secure additional grants to support our research activities, and use funding from these grants to support collaborative work both within USU and the military community at large and develop supportive partnerships with entities that are interested in advancing research interests.