THE PROBLEM
Zika virus has recently emerged as a major threat to US Military personnel deployed in tropical areas. As the efforts to develop an effective vaccine against Zika virus are in full swing, there is an urgent need to understand how the immune responses induced by Zika virus interacts with other flaviviruses such as Dengue virus that have been known to enhance infection with heterologous serotypes. The Mattapallil laboratory focuses on identifying correlates of pathogenesis and protection against viral infections Zika virus and HIV with the intent of developing better vaccine and therapeutic approaches to control these infections.
OUR APPROACH
We use a combination of in vitro cell culture and organ systems biology approaches along with small and large animal models to study the pathogenic effects of Zika virus and how it may alter the kinetics of Dengue virus infection. In addition, research in the Mattapallil laboratory has focused on identifying the correlates of HIV pathogenesis and use vaccine based approaches to eradicate the latent viral reservoir.
Featured In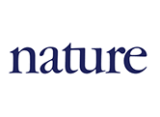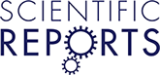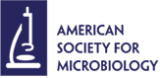 A LEGACY OF RESULTS
In 2017 and 2018 our laboratory reported a major consequential finding in Nature Scientific Reports and Emerging Microbes and Infection that showed for the first time that pre-exposure to Zika virus significantly enhances later infection with Dengue virus, and this enhancement was largely mediated by non-neutralizing Dengue cross-reactive binding IgG1 antibodies induced in response to prior Zika virus infection. These findings have significant implications for the development of an effective vaccine against Zika virus.
In 2012 we showed the mucosal and peripheral macrophages were preferentially infected with simian immunodeficiency virus as compared to other myeloid cells. This finding has implications for the development of strategies to eradicate this important latent viral niche to obtain full function cure from HIV infection.
In 2009 our laboratory for the first time reported that a4b7+ CD4 T cells were the primary producers of IL-17 and were preferentially infected during simian immunodeficiency virus infection.
In a major finding reported in 2006, we demonstrated that vaccination against HIV using a combination of Adenovirus and plasmid DNA encoding simian immunodeficiency virus genes protected memory CD4 T cells from infection.
In 2005 we made a significant discovery that for the first time clearly demonstrated the high level of CD4 T cell depletion that occurred in both mucosal and peripheral tissues very early during acute stages of pathogenic simian immunodeficiency virus infection. This manuscript was published in the journal Nature and has been cited over 1400 times.